Introduction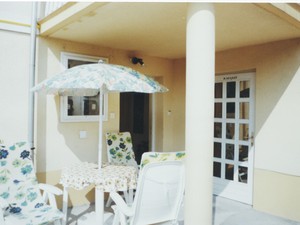 Our Guest-house is situated about 400 m far from the famous thermal lake, next to the forest, in peaceful familial surrounding.
There are studio-rooms with shower/WC, small kitschen, balcony, fridge, television,suitable für about 2-3 persons.
There is 1 apartement with 3 rooms ( in every room you can find television, shower/WC, fridge, the kitschen and the lunchroom is for general use)
In our house you can require medicinal massage, pedicure, manicure, made by trained physiotherapeuta.
In our direkt surrounding you can find plenty of restaurants, cafés, tennis-courts, shops and groceries.
In main-, and in off-peak periods there are several offers with different actions-prices för the interested public.
We are waiting in the whole year our visitors, who want to take a relax and heel oneself in our guest-house.